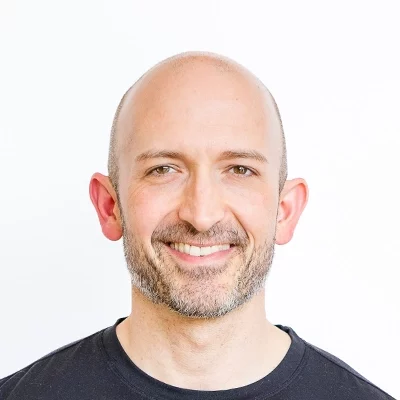 Chiropractor
Nick Starnes D.C.
LOCATION: GLASGOW
Dr. Nicholas Starnes – is the co-owner at Active Health Chiropractic, a natural health based office located in Glasgow, KY. A Kentucky native, Dr. Nick is very excited to serve the people of his home state and introduce the Active Health Chiropractic integrated approach to healthcare. His passion for true health and functional fitness was discovered while attending chiropractic school and continues to be developed today.
In regards to his own life, Dr. Nick does not have a chiropractic miracle story to share the way so many others do. More importantly, it was his experience with the basis of chiropractic that uncovered the truths about health and healing which apply to us all! He was alarmed to observe that people, particularly in this country, are losing their health at exponential rates and saw that chronic illness, along with pain and suffering, is at its highest point in history. It became clear that healthcare delivery in the United States demanded a shift within the guiding beliefs.
Dr. Nick realized that chiropractic care could provide the appropriate inception to this shift because of the opportunity it provides to educate both patients and the public about the same truths he had come to realize. Dr. Nick states, "If chiropractic care and lifestyle education can change my life and where I was headed, it can most certainly change anyone's life!" Dr. Nick utilizes the Gonstead adjusting technique as the primary method to help restore nerve and joint dysfunction in the spine and extremities. The practice also features structural and postural corrective care programs. This involves the use of adjunctive equipment such as spinal decompression tables, hydromassage, vibration therapy platforms, and various spinal remodeling units which enable long-lasting results and support for any adjustments made to your spine. In addition, patients have the opportunity to become educated and empowered regarding healthy lifestyle change through the use of Active Health Chiropractic services.
While working during his previous chiropractic employment in Memphis, TN, Dr. Nick was introduced to CrossFit, which is a core strength and conditioning program. He quickly became involved in the CrossFit community and culture. After joining a local gym and receiving top notch apprenticeship, he decided to become a certified level one trainer to further advance his knowledge in regards to proper functional movements of the human body. He coached several classes per week and furthered his knowledge by earning specialty certifications in CrossFit mobility and
gymnastics. Along with chiropractic and lifestyle education, he was excited to find yet another powerful tool that could be utilized both personally and professionally. The functional movement domain that CrossFit utilizes provides a great foundation for restoring normal movement patterns that so many have lost. In summary, CrossFit has helped strengthen Dr. Nick's ability to teach people how to protect their spine by moving correctly in the various activities of daily living.
In his personal life, Dr. Nick loves spending quality time with God, his wife, family, and friends. He enjoys getting to meet and know people from all walks of life. He has several likes and hobbies including music, good food, learning new things, being outdoors, and the pursuit of better fitness and health. Most importantly, because of the changes he has been able to make in his own life, he sincerely loves having the opportunity to pay it forward by helping other people.
One other thing, he is a die-hard UK sports fan and can sometimes be a little chatty when it comes to big blue basketball! Dr. Nick looks forward to serving you by helping you naturally get rid of pain and have optimal expression of life. The Active Health Chiropractic team believes your best days are on the way!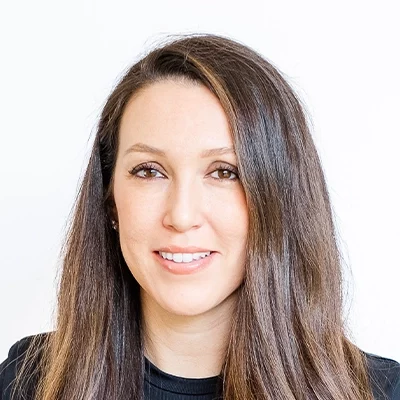 Chiropractor
Carmen Starnes D.C.
LOCATIONS: GLASGOW & TOMPKINSVILLE
Dr. Carmen Starnes, co-owner of Active Health Chiropractic, is a chiropractor who integrates dry needling, soft-tissue therapy, joint manipulation, functional rehab, and corrective exercise techniques when treating patients.
She utilizes modern, evidence-based diagnostic procedures and treatment techniques to restore and maintain optimal functional biomechanics and incorporates therapeutic exercise and technique training to ensure proper joint stability and sport-specific movement patterns.
Her goal is to get you back pursuing your passions while giving you the tools and education to minimize injury risk and perform at your highest level.
Dr. Carmen had her first encounter with the chiropractic profession as an athlete in high school. Having experienced troubles with her ankles and hips, Dr. Carmen's coach recommended that she visit a Chiropractor. Little did she know it would change her life forever as she would pursue a career as a Chiropractor.
Specializing in sports related injuries, she has worked with numerous athletes including golfers, hockey players, soccer players, baseball players, volleyball players, and the list goes on.
Dr. Carmen earned her Bachelor's degree in Life Science from Logan College of Chiropractic as well as a Master's degree in Science of Sports Science and Rehabilitation following her Doctorates in Chiropractic.
After graduation, she worked as an associate in Memphis, TN, caring for a diverse group of patients from newborns to pregnant moms, teenage athletes to seniors, and from active dads to busy moms. She also ran a very successful personal injury clinic. She departed from her associateship in 2014 to purchase Mile's chiropractic center to help optimize the health of families in Glasgow, Kentucky.
Dr. Carmen is dedicated to providing complimentary community education on health and wellness topics such as nutrition, weight loss, raising healthy children, backpack safety, natural female hormone balance, stress and pain management, and many others upon request and interest. She has taken many continuing education courses such as: Active Release Technique (ART), Motion Palpation Institute and is certified in Graston technique, cox-flexion distraction, Thompson drop technique and the Diversified technique.
---
Diplomas:
B.S. Life Science, Logan college of Chiropractic,Chesterfield, MO.
D.C. Doctor of Chiropractic, Logan College of Chiropractic, Chesterfield, MO.
M.S. Master of Science in Sports Science and Rehabilitation, Chesterfield, MO.
Office Manager
Whitney Piper
Whitney is very energetic, outgoing, and has a bubbly personality. In her downtime, she loves to spend time with her children, friends, and family. Some of her hobbies include reading, spending time outdoors, and attending sporting events.
Whitney loves working for Active Health Chiropractic! She does her best to know you by name and make you feel welcomed. Office Coordinator
Baylee Reece