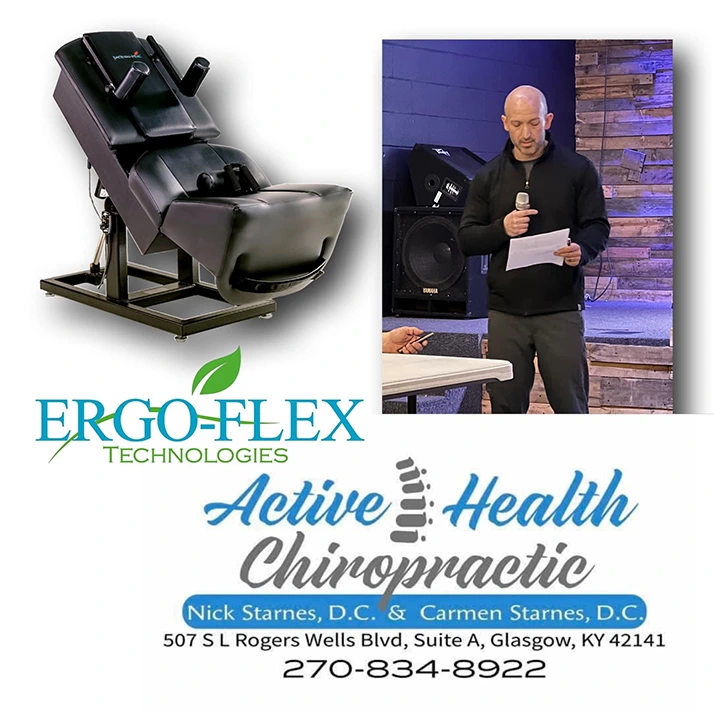 Are you suffering from the following in Glasgow KY or Tompkinsville KY?
Low Back Pain
Muscle Strains
Numbness in Your Back
Pain in Your Thighs
Stiffness in Your Neck
Decreased Range of Motion
Muscle Spasms
Bulging Disc
Soreness in Your Back
Pain in Your Hips
Trouble with Mobility
Trouble with Flexibility
---
What is Back On Trac?
It is a unique system that provides a wide range of treatment options to aid in the relief of chronic back pain.
It gently stretches the spine, joints and muscles in the back, neck, hips and thighs.
The BACK ON TRAC is patient friendly with no cumbersome restraints or belts.
Offers safe and effective stretching of the thoracic and lumbar spine in conjunction with therapeutic exercise.
---
Back On Trac Features
21 treatment options
Vibration Therapy
Heath Therapy
Handicap Accessible
Lateral Flexion
Bilateral Flexion
Starts in a Seated Position
---
Your recovery starts here
Call and speak with one of our staff about your current condition and goals.
Whether it is a new issue or an old complaint, we will create a treatment plan that is aimed at helping you.
Compassionate care and a treatment plan that is carefully tailored to your individual needs can help you make rapid progress.
Ask your chiropractor in Glasgow KY or Tompkinsville KY if Back On Trac is right for you!